Created for the CMTA by Gord Leaf of Sunset Memorial & Stone in Calgary, the Afghanistan War Monument was designed by Renee Charbonneau, the project lead.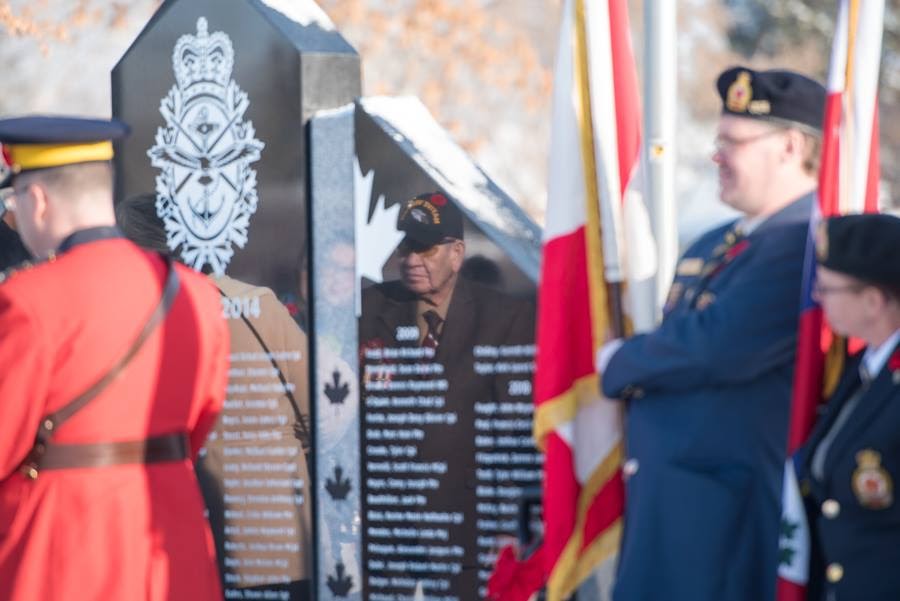 The Afghanistan War Monument is the site where we commemorate Indigenous Veterans Day until the Batoche Memorial and Aboriginal War Monument miniatures are created for our Metis and Indigenous Service & History Clusters. It is also where we will celebrate/commemorate Canadian Forces Day and other military related events.
Afghanistan War Monument Unveiling Ceremony, October 2017
Regimental WO Shaun Peterson
Chaplain Pasolli, Loyal Edmonton Regiment
Unveiling the black Granite Monument
Founder, Project Manager, Renee Charbonneau
Thank you to everyone who made the Afghanistan War Monument a reality.
This project qualified for funding from Veterans Affairs Canada (VAC) Commemorative Partnership Program (CPP) Community War Memorial Funding