Created for us by the Loyal Edmonton Regiment Museum, OPERATION: Coyote program is now ready for schools to request as is OPERATION: The Northwest Alberta Soldier!
The programs are created with the Alberta Curriculum Outcomes in mind and offers teachers a document that tells them the correlations to outcomes.
To see what School Boards and Teachers think visit our Testimonials Page
Please email exec.director@motorcycletourism.ca to request more information on our kits.
Brochure on our Programs in English
Brochure on our Programs in French

We are working on raising the funds to translate our website and our educational programs in French.
Our Educational Kit Supporters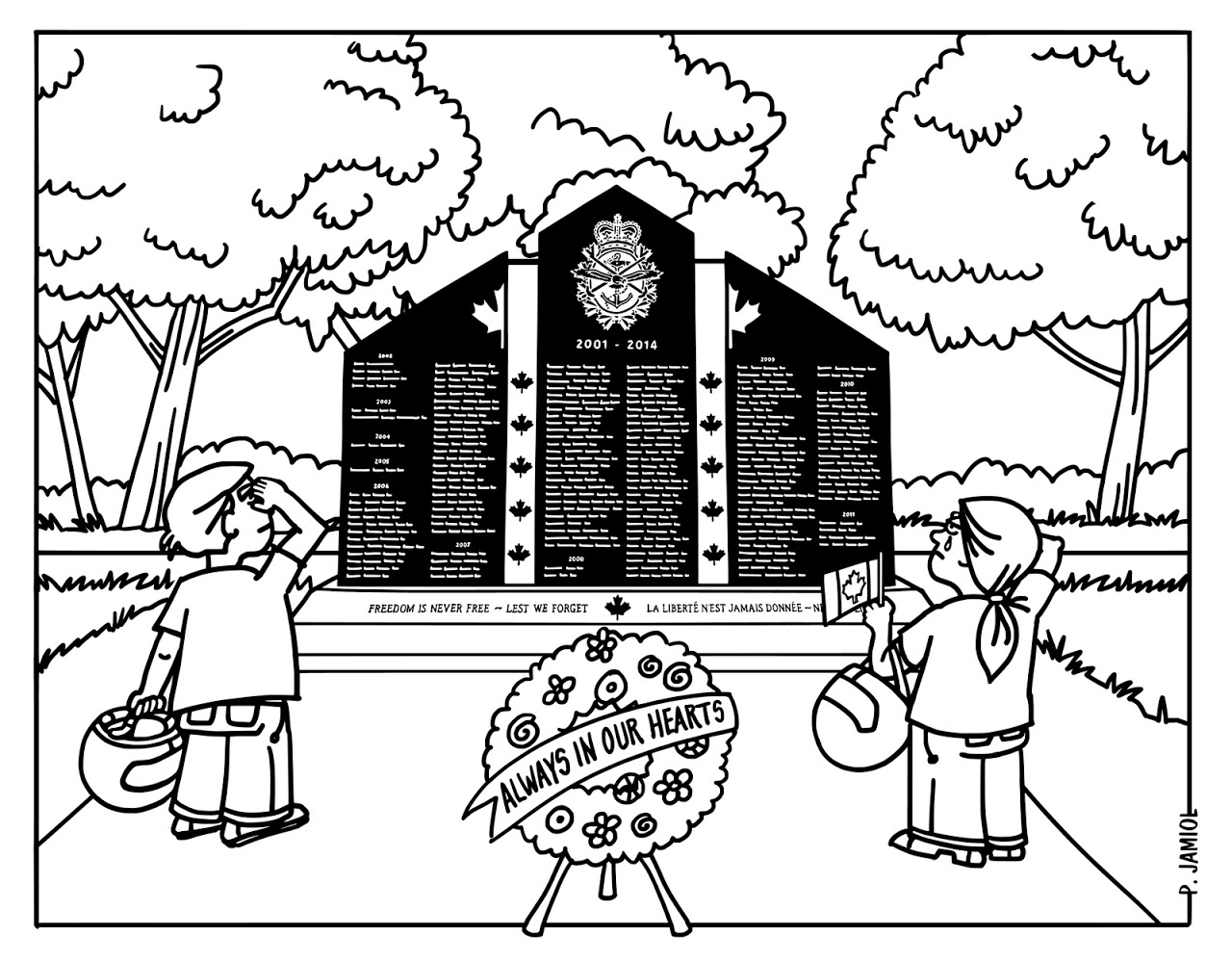 Created for us by cartoonist Paul Jamiol after the Afghanistan War Monument was vandalized by young children, our colouring sheet is a hit with the young ones!
Colouring is fun and engages children in learning complex topics at a young age.
Veterans Memorial Gardens & Interpretive Centre
is being created and operated by
The Canadian Motorcycle Tourism Association: motorcycletourism.ca
Copyright 2019 All Rights Reserved