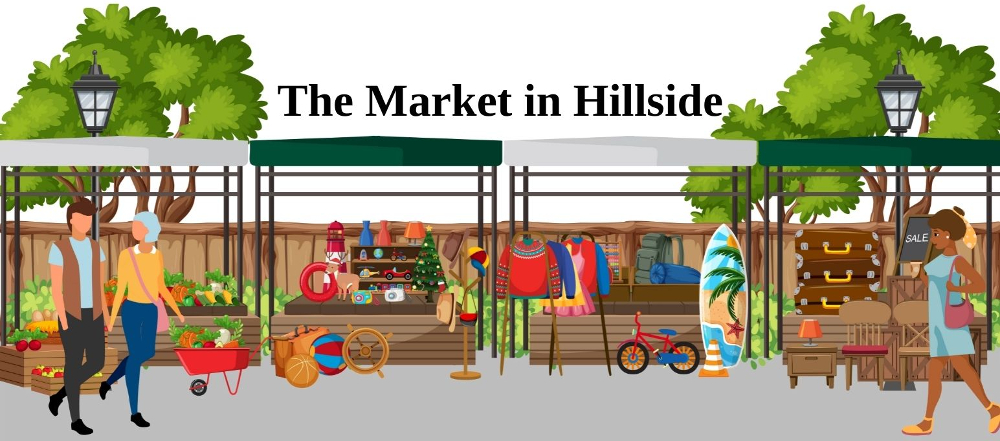 Introducing... The Market at Hillside
Each week, our pergola-covered walkway will be transformed into a shopping arcade we call 'The Market in Hillside'. Through our uniquely-styled open air market, we have created a space to support independent business. VMG+IC provides a Pop-Up storefront where vendors can attract new customers and showcase their wares. No Pop-Up Tent required!
Much like the traditional neighborhood street markets found in municipalities and small towns throughout Europe, The Market in Hillside provides a vibrant outdoor gathering place for residents and visitors to meet, eat, shop, and explore the surrounding community.
We are Grande Prairie's destination for connecting people with local farmers, entrepreneurs and artisans.
SPONSORSHIP OPPORTUNITY:
Radio, Social Media Ads, Posters, awareness campaign
Located at Veterans Memorial Gardens & Interpretive Centre 10121-93 St Grande Prairie AB T8V 2X3
(Across from Macklin Field)
(780) 933-0182
exec.director@motorcycletourism.ca
veteransmemorialgardens.com/market
Vending Fee: $50 Cash per week + $50 Gift Card/Certificate once per month
Special Offers:
Buy 4 weeks in advance get your 5th week free.
Lock out your competition!
Buy 8 weeks, get 2 weeks free and ensure you are the only vendor in your category.
Vending Fees includes:
10 x 8 covered Pergola

1 Table & 2 Chairs per booth

Wifi Access for YOUR point of sale

Promotion of Market in Hillside via monthly silent auction
The Market will operate - Rain or Shine
(Unless it is absolutely horrendous as we do have a number of indoor spaces available)
15 Thursdays - June 23rd through September 29th
Christmas in July - July 16th
Be part of the week long Gnome on a Bench Scavenger Hunt!
Commemoration Event - September 9th
Unveiling New displays in the Gardens
Block Party September 10th + 11th
Sponor/Vendor Inquiry Form